LTL Blog

Lineman's Testing Laboratories of Canada
---
In The Bucket: What you need to know about buying the right fall protection equipment for the workplace
June 02, 2017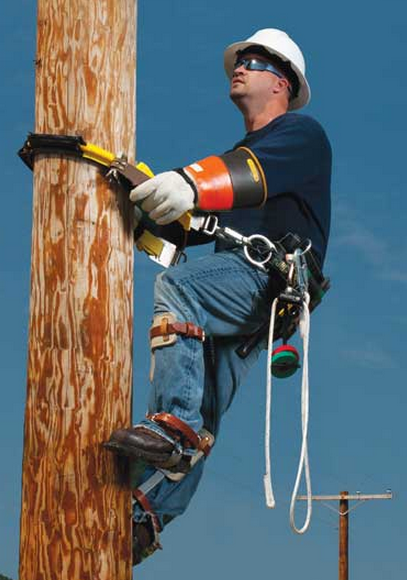 According to the Canadian Centre for Occupational Health and Safety, more than 42,000 workers get injured each year due to fall accidents and these accidents represent a large percentage of "lost-time injuries" accepted by workers' compensation boards across Canada.
Falls continue to be one of the leading causes of death in the workplace. For that reason, fall protection equipment is essential. Equally as important is to ensure the integrity of this equipment by having it certified so workers are safe when working at heights.
Brad Whitteker, our in-house certified fall protection specialist, provides you with information to keep in mind when debating what fall protection equipment to use:
1. Why use CSA-approved fall arrest equipment?
The goal of CSA approved fall protection is to ensure that all equipment used in Canada is designed, tested and manufactured to the same minimum specification to ensure the equipment used in the field will protect the worker from the hazards it was designed to protect against.
2. What are the dangers of buying non-compliant fall protection equipment?
There are many dangers to using non-compliant equipment, the worst of which would be a workplace death or permanent injury. This would have a ripple effect and would impact the worker, the worker's family, the company, co-workers, and the industry. Simply put, if a workplace accident was found to be caused due to use of non-compliant CSA equipment, there could very well be criminal charges laid on various employees within the company responsible for ensuring all equipment used is in accordance with the applicable standards, along with possible monetary fines that could easily exceed six (6) figures.
3. What is the life expectancy of fall protection harnesses and lanyards?
Technically, there is no standard that enforces in-service life expectancy of soft fall protection goods. With that said, there may be companies that enforce a company standard which may outline a time frame to remove in-service equipment. However, it is wise to exercise due diligence in ensuring your equipment is inspected on a regular basis to ensure its integrity.
4. How often should fall arrest equipment be inspected?
Fall protection equipment should be inspected before and after every use, and at minimum, annually by a competent inspector. Inspection intervals may be more frequent depending on the work conditions in which the equipment is being used. For example, a person who welds at heights may need to inspect their harness more often due to welding slag, etc.
5. What are some tips for people using fall protection equipment on a regular basis?
Inspect, inspect, inspect…….always make sure the equipment being used has a current CSA stamp on its label, and never get complacent.
For more information on our fall protection safety equipment, contact an LTL Product Specialist today. Check out our informational videos on Fall Protection Inspection in the field and in the Lab.
Comments:
Be the first to comment on this blog!
Leave a Comment
Your comment will go through an approval process and may not be visible to the public right away.
Prev
Next