EMERGENCY POWER SOLUTIONS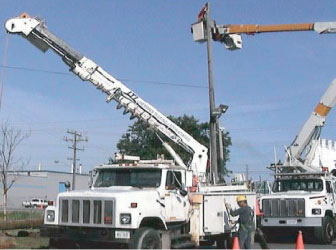 24-hour Emergency Services
Lineman's Testing Laboratories provides 24-hour emergency service for all commercial, industrial, and utility sites.
High voltage installations, repairs, splicing, terminations
Fault locating
Temporary cable supplies
Professional troubleshooting and round-the-clock services in conjunction with a well planned inventory supply ensures timely recovery and reduced incidence of downtime. Our stock includes a large inventory of:
new pole/tower disconnect switches of all sizes and configurations
fuse assemblies
fuses
cable
terminators
poles
line hardware
high voltage switchgear
transformers
other related equipment
LTL leads the industry in timely and accurate emergency service recovery by offering a complete temporary power solution and 24-hour assistance program.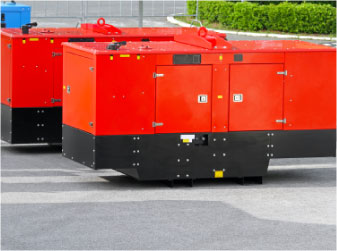 Temporary Power Solutions | Generator Rentals
Lineman's Testing Laboratories offers complete temporary power solutions for prompt production recovery. 24-hour round-the-clock disaster relief service is available for all commercial, industrial, and utility customers. A large inventory of emergency power supplies is always in stock to ensure your business is up and running again with minimal downtime. Whether your production is interrupted by an unplanned power outage, or you have a temporary need for additional power, LTL has a fast answer. High output mobile generators are available on a temporary basis, as well, we sell a full range of new or reconditioned generators.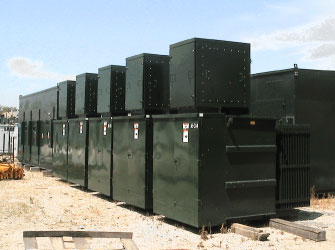 Transformer & Related Equipment Rentals
Lineman's Testing Laboratories inventories and maintains a large selection of transformers and switchgear of various distribution voltages available for short- or long-term rental.
Transformers
Metalclad switchgear
Switches
Towers
Fuses