TRANSFORMER OIL SERVICES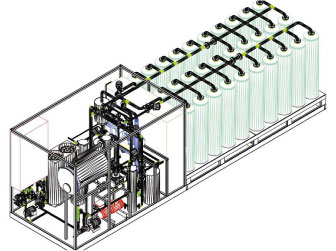 Transformer Oil Services
Avoid costly downtime and possible transformer replacement by maintaining your transformer's insulating oil properties at the established design criteria of the equipment manufacturer. By maintaining a high oil quality, the transformer is able to perform to its original design specification regarding over-voltage, harmonics, heat, and fault current. Regular transformer oil maintenance ensures longer transformer life.
Lineman's Testing Laboratories transformer oil services include:
Mode 60 oil sales and oil removal program
Complete oil sampling with full report (five-way, gas, PCB, furans, water content)
Degasification
Core dry out
Oil replacement
Mobile on- or off-line oil regeneration
Vacuum fill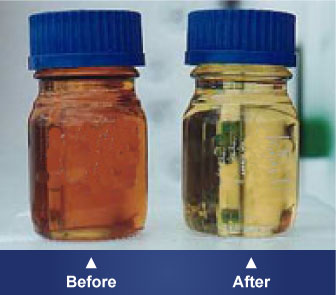 Transformer Oil Regeneration
Lineman's Testing Laboratories offers environmentally friendly mobile transformer oil regeneration. LTL's state-of-the-art ECOIL mobile regeneration system has been specifically designed for on-site use to completely regenerate insulating oils in de-energized transformers.
The ECOIL system provides standard oil purification such as degassing, core dry out and particulate removal, but its main application is in the removal of acidity, sludge, and other soluble oil decay products and discoloration which dramatically affect the life-span of an oil filled transformer. This is accomplished by the use of high vacuum degasification technology and particulate filters combined with a special brand of Fullers Earth Filtration technology.
Re-sampling of equipment PCB content is scheduled 90 days after initial program. The result is a cost-effective, environmentally safe solution to extending transformer life by regenerating existing oil to a condition which is as new or better.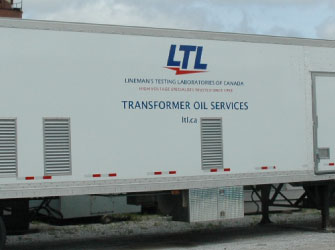 PCB Management Solutions
Lineman's Testing Laboratories offers full PCB management and decontamination solutions. Skilled technicians ensure the safe disposal of any liquid or solid contaminated material in accordance with government regulations. Re-sampling of equipment PCB content is scheduled 90 days after initial program. Lineman's Testing Laboratories is fully insured.