ENGINEERING SERVICES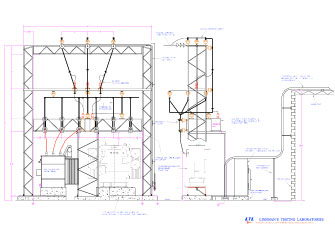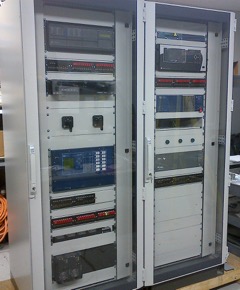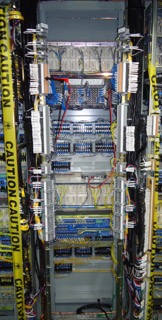 Engineering Services
LTL's professional engineering group works closely with our clients from start-to-finish ensuring all projects meet client requirements and are completed on-time and within budget. LTL takes into consideration municipal and provincial authority regulations and standards when preparing the design model.
Protection System Design/Upgrades
Replace existing aging protection and control equipment for added reliability and functionality
Full design, install, and commissioning
Protection philosophy is modeled with the existing system to match functionality
New equipment is incorporated into existing racks or prefabricated panels for integration
Specification and design in AutoCAD format
Protection Relay Panel Design & Fabrication
Custom solutions
Full design, integration, install, and commissioning
NERC Requirement Consulting
NERC (North American Electric Reliability Standards) define the reliability requirements for planning and operating the North American bulk power system and are developed using a results-based approach that focuses on performance, risk management, and entity capabilities. LTL provides the following comprehensive program:
Site data collection
Assessment of equipment capabilities and protection settings
Report with recommendations for correcting equipment issues identified
Correction/repair work , retrofit, replacement
Test reports compliant with NERC requirements for proof of compliance
SCADA/HMI
SCADA systems (Supervisory, Control And Data Acquisition), play a vital role in the operation of Power Utilities. LTL has widespread experience with various types of communications protocols and industry standards, and provides the following:
Design and drawings
HMI screens
Points list creation
Procurement
Protection & Control Houses
Complete substation controls in a box
Reduce overall cost with pre-engineered integrated protection and control designs
Industry proven components for harsh climates and environmental disasters
Modular panel design for scalability
Factory tested, and functionally verified with as-built drawings
CSA Z462 Compliant Arc Flash Hazard Analyses
Site assessment and data collection
Short circuit and protective device coordination
Equipment labeling
Detailed arc flash analysis report
Protective equipment supply and training
Correction/repair work, retrofit, replacement
Engineering plan submissions to authorities
Co-ordination studies for substation protective devices
Substation ground grid studies and resistance testing
Power quality studies: Power factor/harmonic solutions
Troubleshooting and problem analysis
Protection & Control Relay Systems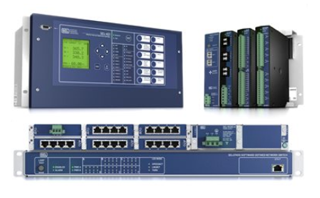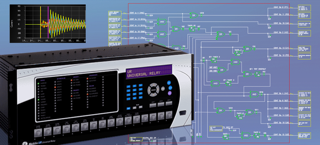 Reliable electrical systems are the heart of your business. Lineman's Testing Laboratories delivers high performance, cost-effective technical solutions. Our approach to engineering is to understand our clients' needs with the vision of additional benefits and functionality from modern P&C trends.
With extensive experience in custom applications and system integration, LTL offers a turnkey solution for retrofitting or upgrading and replacing outdated protection relays.
Engineering services extending from 600V systems to 500kV control buildings
Integrating modern IED (Intelligent Electronic Devices) to SCADA systems
Protection system upgrades including investigation of existing protection systems and decommissioning
Capability with multi-vendor protection relays
Up-to-date designs with evolving grid and cyber security requirements such as NERC PRC/CIP (North American Electric Reliability Corporation)
Value added benefits of multi-function relaying
Design concepts with reliability, maintenance, and flexibility in mind
Integration services available to interface with third party installations
Co-ordination studies and TCC graphs
At LTL, our engineering team understands the challenges of constructability when on site changes are encountered. We will work to ensure the final product goes through the proper Engineering Change Notice process to ensure quality control.
Protection & Control Panel Fabrication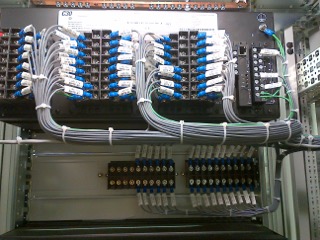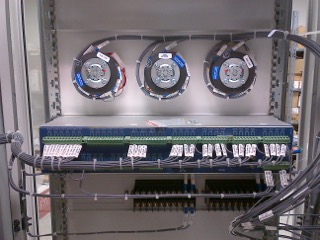 The LTL team has experience in providing Protection and Control Panels to Power industries, from high voltage transmission to municipal distribution systems.
Our quality control and testing services avoid costly impact on site installation and commissioning time.
Pre-wired panels allow for easy cost-effective integration into an existing system
Factory acceptance testing, and witness testing services ensures a reliable product
Relays pre-programmed with settings and fully function-tested
CSA inspection and certification
Connection Wiring Diagrams/Electrical Arrangement drawings can be provided as per client's requirements
Wiring can be compiled simply from client's requirements, I/O lists, or major equipment shop drawings
Pre-commissioning services are also available for relay settings provided by the client. These are put through our engineering review process to identify any issues before they get to site.
Substation Controls in a Box
Integrated modular packages offer cost savings and quality, providing a pre-engineered, fully integrated, protection, control, and automation solution.
Design-build solutions tailored to customers specific needs
Termination racks allow for easy interface wiring on site
Modular AC and DC power and Auxiliary Systems
Dedicated battery bank rooms includes ventilation and automatic fan controls
Meets or exceeds all national building codes including fire rating, temperature, wind extremes, and seismic activity
Built to post-disaster construction specifications
INDUSTRIES
Utilities & Industrials
Green Power Generation (Wind/Solar)
Co-Generation Plants
Hydro-Electric
Oil & Gas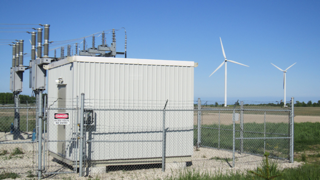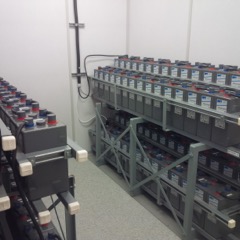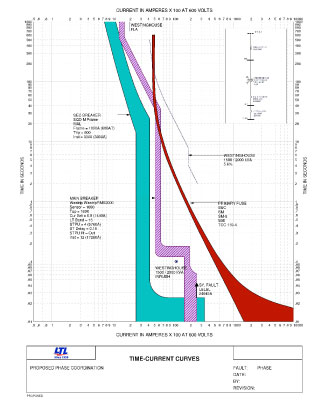 Arc Flash Hazard Analysis
Lineman's Testing Laboratories' turnkey Arc Flash Safety Program: in-house electrical engineers and technicians; Canada's largest inventory of personal protective equipment and utility tools; LTL Utility Supply store stocked with thousands of industry-related products; classroom and bilingual online arc flash training.
Protecting electrical workers since 1958, Lineman's Testing Laboratories is your single source for Arc Flash safety. Our complete Arc Flash Safety Program includes a CSA Z462-compliant Arc Flash Hazard Analysis, labeling of all applicable electrical equipment, supply of all required personal protective equipment (PPE), and the option for classroom or bilingual online electrical training.
The CSA Z462 states that an arc flash analysis shall determine the arc flash protection boundary and the personal protective equipment that personnel within the arc flash boundary shall use. The Canadian Electrical Code mandates that electrical equipment shall be field-marked to warn persons of potential electrical shock and arc flash hazards. Lineman's Testing Laboratories' comprehensive arc flash studies determine potential arc flash incident energies and boundaries, shock hazard boundaries and proper personal protective equipment required for energized electrical equipment tasks for the system studied. Performed by qualified engineers and technicians, LTL's arc flash analysis includes:
Complete engineering services
Site assessment and data collection
Short circuit and protective device coordination studies
Labeling - warning labels identifying potential hazards and required safety equipment are affixed to all applicable electrical equipment
Easy-to-read detailed arc flash analysis reports
Supply of personal protective equipment for arc flash protection
Training - It is imperative that workers understand how and why the required PPE will help them as well as how to properly care for and inspect this equipment to comply with legislation.
Lineman's Testing Laboratories offers both classroom Arc Flash awareness as well as bilingual online electrical training.
LTL's on-site Arc Flash awareness presentation addresses current industry standards (OHSA, CSA Z462, NFPA 70E, ASTM) and codes, as well as compliance, proper selection, care and use of proper PPE for your application.
Two program options are available with our interactive online bilingual Electrical Safety Training System (ESTS). The electrical worker course is specifically designed for the worker performing tasks within the arc flash boundary, utilizing electrical equipment, and desiring a higher level of training that is directly related to the worker's daily tasks. The non-electrical worker course is specifically designed for the individual who is exposed to, and wishes to identify, potential hazards but is not working directly on electrical apparatus.
ESTS focuses on workplace electrical safety and the application of industry accepted best practice consensus based standards to effectively manage the electrical hazards of arc flash and shock. The program applies content from the CSA Z462 Workplace Electrical Safety Standard to allow you to identify and quantify shock and arc flash hazards, while providing guidance on applying a Plan, Do, Check, Act philosophy when you have to work with energized electrical equipment. This is by far the best online electrical training available today. GO TO ONLINE ELECTRICAL TRAINING
Safety strategies and proper training can minimize the likelihood of injuries and fatalities. LTL determines the risk levels in your facility, educates your staff with respect to proper personal protective equipment selection, use and storage, and provides quality products designed to match the physical demands of your workers' jobs while ensuring their safety.
GO TO LTL'S ARC FLASH SAFETY PROGRAM