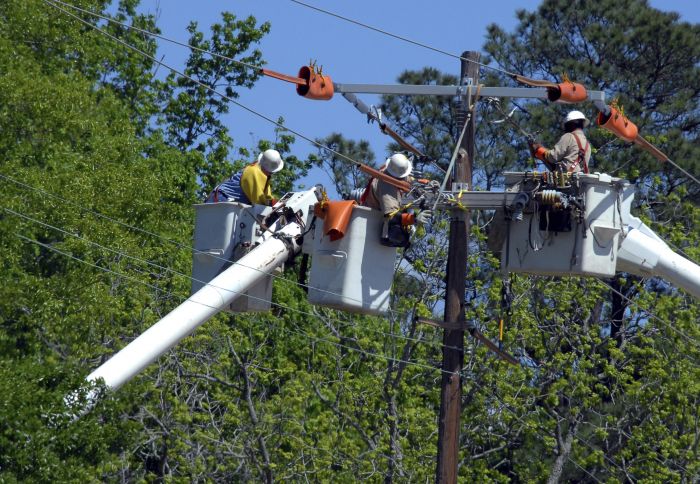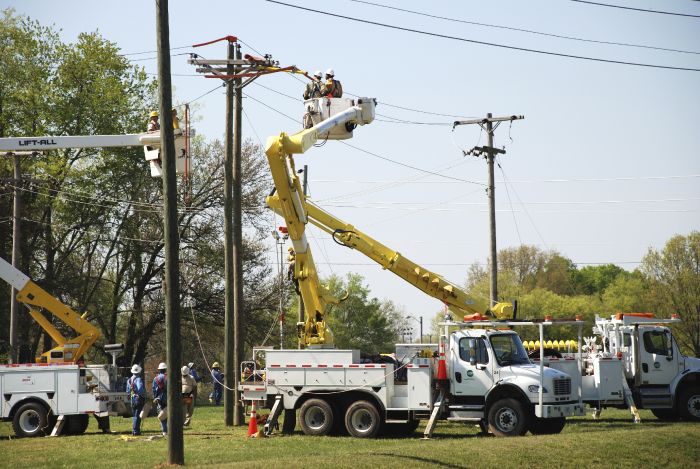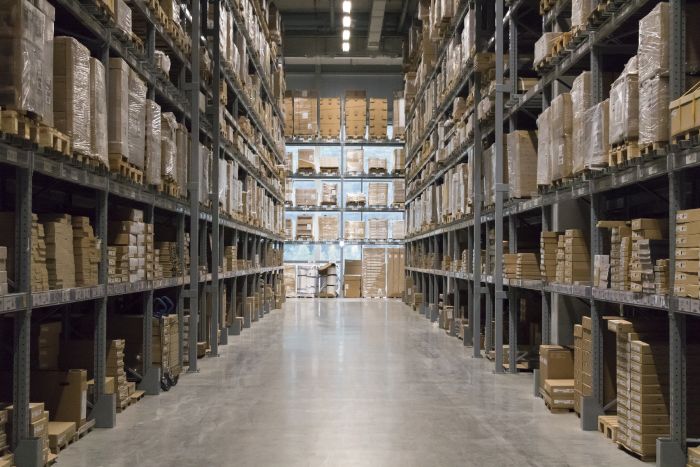 TRUSTED SINCE 1958
Lineman's Testing Laboratories ("LTL") has been trusted since 1958 to deliver cost-effective and comprehensive solutions for power system reliability and sustainability. With the resources of a diversified and industry-experienced team, a commitment to providing service to our clients that is of a high industry standard, and our ability to pull from an extensive inventory of electrical apparatus (including Transformers and Switchgear), LTL is ideally suited to assist companies in effectively managing their electrical systems, ensuring the continued success of their business.
We have established a dedicated and diverse team -- all specialists within their field -- many of whom have enjoyed long-term employment with LTL. All team members receive on-going industry-related training for the purpose of skills development, personal worker safety and compliance. Our team includes electrical engineers, master electricians, linemen, certified technologists, laboratory technicians as well as degreed business personnel, professional sales people, trainers/facilitators and knowledgeable customer service representatives.

We pride ourselves in staying abreast of new and changing legislation, and our comprehensive electrical services are conducted in accordance to all applicable industry standards, including NETA. As well, we have extensive experience with NERC reliability standards.

As an advocate for worker safety, LTL presents to prominent organizations and is an active member of numerous associations for the promotion of safety awareness in the workplace, including the EDA, ESA/ECRA, OEL, and IHSA. Lineman's Testing Laboratories is represented on the NAIL Board of Directors for the development of uniformity and setting standards in testing, and the ASTM F18 Technical Committee for setting standards and establishing best practices for the protection of the electrical worker.

At LTL, we have the skills, knowledge and the tools to ensure your electrical systems are operating at optimum efficiency.
UTILITY TOOLS, ELECTRICAL APPARATUS & POLE LINE EQUIPMENT DISTRIBUTION
With 60 years as a leading high voltage electrical service provider and electrical rubber goods supplier, LTL has successfully diversified and expanded to become one of the foremost distributors of quality industry-related products. Representing national and international manufacturers, LTL Utility Supply ("LTL") has aggressively expanded its product distribution across Canada over the last ten years to include pole line equipment and electrical apparatus. This equipment includes, but is not limited to, anchors, cable brackets and supports, connectors, guy wire, grounding equipment, splices and terminations, insulators, standoff brackets, switches, fiberglass hardware, and wire and cable.
Distribution Centres are centrally located in Ontario and Alberta allowing for coast-to-coast coverage and timely deliveries to our customers. Conveniently located near Toronto Pearson International Airport, our 53,000 square feet Toronto Distribution Centre accommodates large equipment inventory and boasts five shipping and receiving bays. LTL's recent move to a larger facility in Edmonton is testament to our ongoing expansion in the West.
LTL Utility Supply's rapid growth is due in part to LTL's commitment to reliability, exceptional customer service, extensive inventory and a strong team consisting of knowledgeable sales representatives. LTL's team includes industry-experienced inside and outside sales product specialists – several of whom are certified journeymen-linemen by trade - degreed business personnel, electrical engineers and technologists, master electricians, laboratory technicians, and factory-authorized repair technicians. Our knowledgeable product specialists offer support in the selection of required tools and equipment for the task at hand, pulling from an expansive inventory of utility tools, electrical apparatus and pole line equipment. LTL services - tests, inspects, calibrates, repairs - the utility tools and protective equipment we supply in Canada's largest NAIL-accredited high voltage testing, calibration and factory-authorized tool and equipment repair laboratories.
LTL continues to gain market share. Our uniqueness is in our ability to respond quickly to our customer requests for both standard and hard to find products, doing whatever it takes to satisfy our customer requirements. LTL's adeptness at building and maintaining business relationships has allowed us to purchase these products directly through a vast network of leading manufacturers. Because we partner with the manufacturers we represent and commit to inventory of their product, our customers benefit from readily-available product.
Our customers have the confidence knowing that the LTL sales team has the product knowledge and industry experience required to deliver the right products to meet their requirements – what they need, when they need it.
LTL Utility Supply ― Coast-to-Coast Coverage
Dedicated team possessing extensive product knowledge and a commitment to ensuring timely delivery of quality products and reliable service ― over 80 employees
Serving over 7,000 satisfied customers across Canada
Long-term supply contracts with, and on the short-list for, all major power utilities across Canada
Serving electrical contractors coast-to-coast
Proven track record for successfully spec'ing new products into the utilities through connections with utility engineering groups
Partnering with and supporting our represented manufacturers ― commitment to extensive inventory
Distribution Centres offering efficient deliveries and coast-to-coast coverage
An organization with an entrepreneurial spirit focussed on innovation and continuous improvement