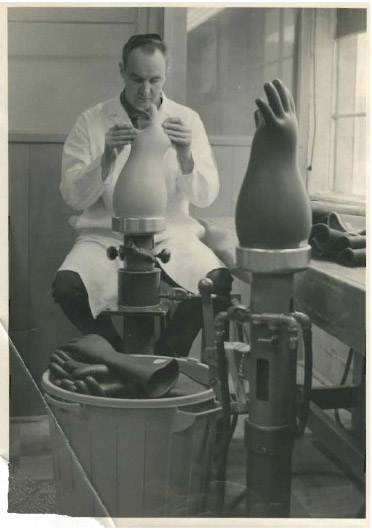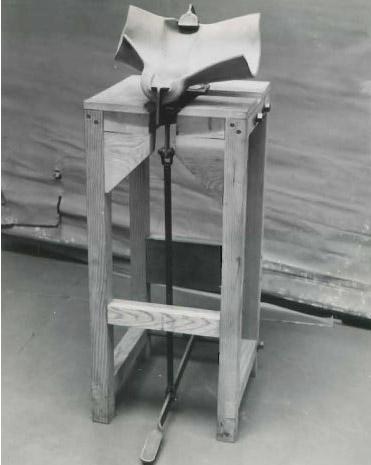 After their distinguished careers at the Kipling high voltage test facility (known today as Kinectrics) at Ontario Hydro, William (Bill) Burgess and John Love established the private independent high voltage testing laboratory, Lineman's Testing Laboratories of Canada Limited.
Bill and John developed test methods for various types of high voltage apparatus and safety equipment for the leading and largest public utilities in Canada, and participated in establishing many of the standards and criteria that are still followed in the electrical testing industry today. As public utilities were adopting rubber glove work methods and live line tool methods, Bill saw a need and an opportunity to service these requirements.
Starting out with a limited budget and plenty of courage and determination, Bill and John bought the land, dug the foundation by hand, laid the blocks, and completed the wiring and plumbing in their facility located at 100 Rivalda Road, Toronto. In 1958, Lineman's Testing Laboratories opened its doors for business.
In 1963, John passed. Now on his own, Bill and his wife Kathleen (Kay) continued to grow the business, realizing their vision and establishing the foundation for the LTL we know today. Jack Burgess, Bill's brother, assumed leadership of LTL after Bill's passing in 1971 (Bill was 41). For almost 20 years, Jack maintained the solid reputation established by Bill Burgess for the quality products and services that has become synonymous with Lineman's Testing Laboratories (Jack Burgess passed in 1991; he was 55).
Before purchasing LTL and taking on the responsibilities of CEO and president, Bill's son, Robert Burgess, apprenticed at North York Hydro and became a certified Journeyman-Lineman in 1988. Robert gained invaluable electrical and industry product knowledge through daily exposure to the utility world. Robert worked hands-on, day-to-day, utilizing the products LTL currently tests and distributes, while constructing and maintaining the electrical apparatus LTL installs and services for hundreds of private industrial high voltage customers.
As LTL continued to build its reputation as the trusted go-to supplier of electrical products and services, the need for specialized testing services grew within the industry with the onset of increased safety awareness and legislated standards, best practices, and required due diligence. To satisfy this need, LTL expanded its offerings coast-to-coast in 1994 by establishing sales offices in Quebec and BC. In 2005, Lineman's Testing Laboratories opened the first NAIL-accredited full-service high voltage testing laboratory in Edmonton, offering mobile testing in addition to LTL's core offerings.
In 2012, Lineman's Testing Laboratories moved its Toronto operations once again to a larger facility allowing for the expansion of its Utility Supply Division, increased inventory, and expanded testing, repair and calibration services to satisfy the demands and requirements of its 7,000+ active customer accounts.
In 2015, we moved our Edmonton division to a larger facility to accommodate our expanded inventory and service offerings to better serve and support our customers in the West.
Lineman's Testing Laboratories has focused and worked hard at maintaining a strong and loyal employee base. Our dedicated people have been instrumental to our growth and success, and are some of the finest in the industry. We take great pride in our employees' loyalty and ongoing diligent efforts.
Today, we continue in the long-established LTL tradition - value, reliability, due diligence, commitment to excellent customer service. As industry leading specialists representing over 100 reputable manufacturers and product lines, we are driven to continue to grow our resources and team, to deliver to our customers a full service offering that encompasses education, training, top quality products and services.
Trusted since 1958.