LTL Blog

Lineman's Testing Laboratories of Canada
---
Ensuring the Integrity of your Loadbreak Tools
July 31, 2018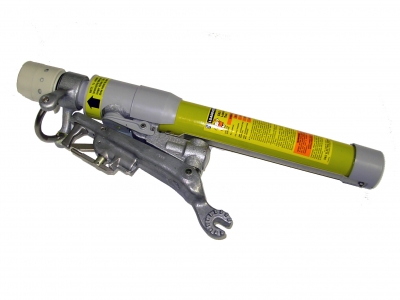 The Loadbuster is a lightweight and easy-to-use portable loadbreak tool that can be reset for repeated use, limiting a user's investment to one tool if it is handled with care. Like any other tool, the Loadbuster should be inspected often to ensure it is safe for use when on the job.
External Maintenance
2. Before and After Each Use:
1. Inspect the surface of the tool for visual loss or damage including:
Contaminants such as dirt, creosote, grease, oil, gas/fuel, moisture, or any other foreign material. If contaminated, a quick rag wipe may be required to improve the integrity of the fiberglass

Inspecting the smooth glossy surface for deep cuts, scratches, nicks, gouges or signs of bruising or crushing

Look for excessive burning or pitting on all contact surfaces on the hook frame attachment assembly. Make sure the pull ring hook is straight and the spring in the pivot contact is working properly

Check operational warning labels to ensure all labels are in good condition
2. Do not use if ANY defects are found on the tool surface
3. The tool should be tagged, removed from service, and sent to an accredited certified laboratory for repair
Internal Maintenance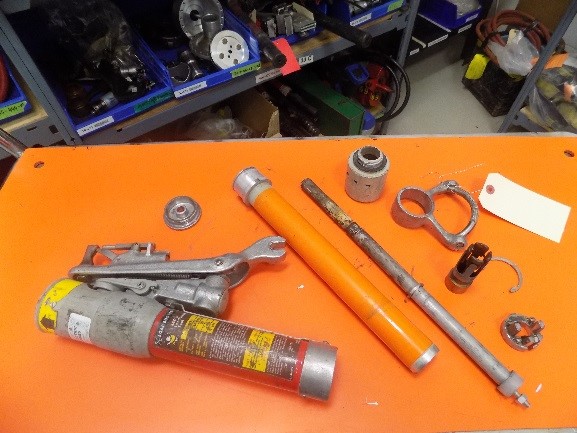 Since there are no visible signs on the Loadbust tool indicating the need for replacement of eroded or worn internal components, it is important that the tool be sent to an accredited certified laboratory for regular maintenance to replace components that are subject to erosion or wear in the course of normal operation.
LTL recommends:
For typical usage involving varied switching duties, annual operational maintenance is recommended

If used primarily for switching of load currents approaching the rating of the tool, more frequent maintenance should be performed to ensure the tool is safe for use
Questions? Please contact your local LTL Product Specialist for additional information.
Comments:
Be the first to comment on this blog!
Leave a Comment
Your comment will go through an approval process and may not be visible to the public right away.
Prev
Next