LTL Blog

Lineman's Testing Laboratories of Canada
---
In the Bucket: Arc Rated vs. FR and Everything Arc Flash
May 13, 2015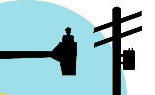 Q1: What's the difference between FR and Arc Rated clothing?
A: All Arc Rated fabrics are FR, but not all FR fabrics have been Arc Rated - arc rating measures the insulation of FR fabrics to arc flash.*
*Source: http://www.westex.com/the-difference-between-ar-and-fr/
Q2: How do I clean my arc flash equipment and how often?
A: Your arc flash equipment should be cleaned by a professional arc flash cleaning service. DO NOT attempt to wash your arc flash equipment in a laundry machine – the detergent and cycle could damage the integrity of your gear. A good reminder is to clean your gear at the end of each season to ensure the comfort and longevity of your arc flash equipment. For information on LTL's Arc Flash Clothing cleaning services, click here. Call an LTL Product Specialist today for details or to schedule your arc flash apparel cleaning and repair drop-off.
Q3: How do I clean my face shields?
A: Wash the face shield with a mild detergent and water, then rinse and dry with a soft cloth or chamois. If required, remove the inner lens at the tab inside top corner and disassemble the frame at the joints. The frame and pivot mechanism is not user serviceable, however, these components can be cleaned by washing with a mild detergent under running water then rinsing and allowing to air dry.
Q4: Is a balaclava required to be worn under the Arc Rated face shield in an HRC (Hazard Risk Category) 2?
A: The reason for wearing the balaclava is for full head protection from the unlikely event of an electrical arc. An arc rated balaclava shall be used with an arc rated shield when the back of the head is within the arc flash boundary. This is a requirement of CSAZ462-15 table 5 and annex H table H-2.
Q5: What is the difference between an arc flash fall protection harness and a no metal or no metal above the waist fall protection harness?
A: An arc flash harness is generally made of a Kevlar/Nomex material and is designed to be used where an arc flash is present. The main difference between the two is that the Arc Rated harness webbing (shoulder, leg and chest straps) is made from material that is Arc Rated. The other harness has no metal/no-metal-above-the-waist, covered buckles, etc., and is made of standard materials, hence not Arc Rated.
A no metal/no-metal-above-the-waist harness is designed to reduce the potential of accidental contact with conductive or energized components being worked on. Harnesses used for this application are designed with a webbing d-ring instead of a metal d-ring on the back; the metal buckles below the waist are generally insulated from the work by a leather pad. Higher end versions of this style harness are made with the standard metal buckles and d-ring's, but have a protective PVC coating to prevent accidental contact. Arc flash and no metal/no-metal-above-the-waist harnesses are available separately, or can be combined into a no metal/no-metal-above-the-waist arc flash harness.
Comments:
Be the first to comment on this blog!
Leave a Comment
Your comment will go through an approval process and may not be visible to the public right away.
Prev
Next