LTL Blog

Lineman's Testing Laboratories of Canada
---
Follow These Easy Steps to Ensure the Integrity of Your Live Line Tools
October 02, 2017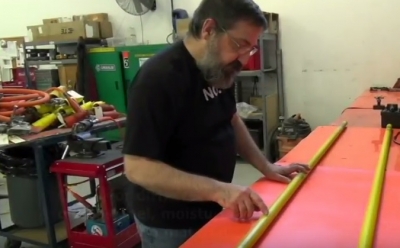 Inspect your tools daily
Before and after use each day, make sure to inspect the surface of the tool for:
Contaminants such as dirt, creosote, grease, oil, gas/fuel, moisture, or any other foreign material. If contaminated, a quick rag wipe may be required to improve the integrity of the fiberglass
Deep cuts, scratches, nicks, gouges or signs of bruising or crushing. Pay special attention to the tip or working section of the tool
DO NOT USE if ANY defects are found on the tool surface. The tool should be tagged, removed from service, and sent to an accredited certified laboratory for repair.
Reasons Why Live Line Tools Fail
Fiberglass live line tools have tiny channels and pits in the surface that can harbor contaminants
Moisture can intrude into sticks after exposure to certain environments
Internal contamination can build up quickly and is not easy to prevent in collapsible hollow sections of switch sticks. Hollow sections get rubbed and filled with dust and transfer that contamination to the outside of the collapsible sections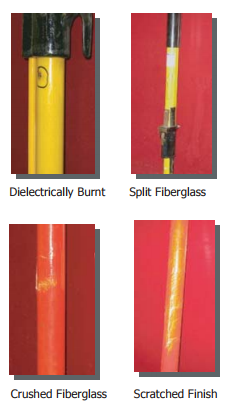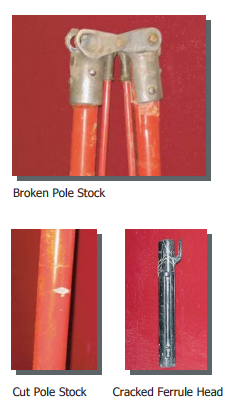 Certify your live line tools annually by an accredited certified laboratory
Mobile hand-held testers are best used as a field check prior to using your live line tools; however, hand-held testers should NOT be used in place of proper inspection and recertification by an accredited certified laboratory. NAIL for PET (North American Independent Laboratories for Protective Equipment Testing) does not advocate the use of hand-held testers alone to certify live line tools.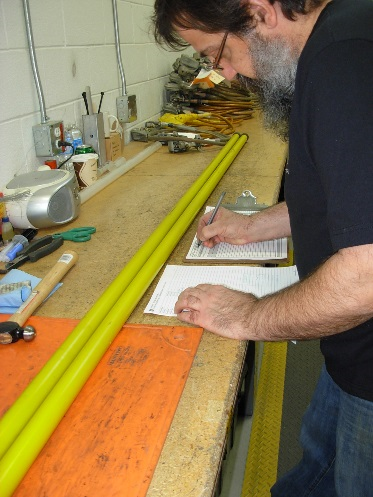 At LTL, we recommend annual laboratory cleaning, inspection, waxing, and testing of all fiberglass tools to ensure safety and to extend the life of your tools. Check out LTL's 6-step process for live line tool inspection and certification here. To learn more, watch our video on what happens when you drop off your live line tools at our lab for inspection. You can also visit our website to learn about our other products and services. If you have any questions, please call your local LTL Representative for more information.
Comments:
Be the first to comment on this blog!
Leave a Comment
Your comment will go through an approval process and may not be visible to the public right away.
Prev
Next