LTL Blog

Lineman's Testing Laboratories of Canada
---
5 Summer Essentials While on the Job
May 25, 2016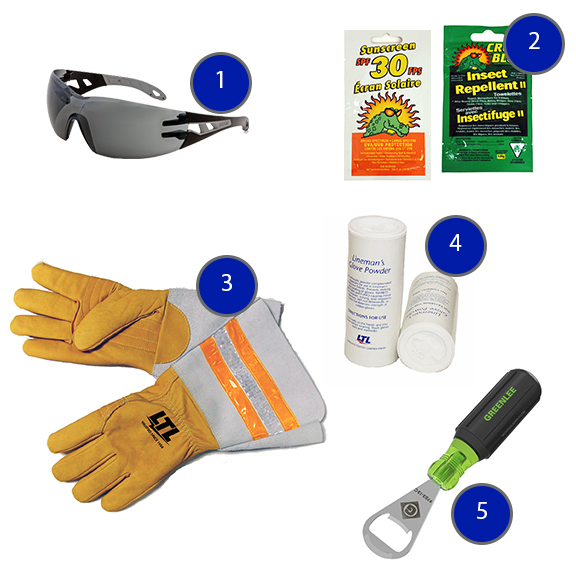 1) Uvex Pheos Protective Tinted Glasses
Protect your eyes from the sun's harmful rays while you work!
2) Croc Bloc Sunscreen & Insect Repellent Packets
Easy to carry and use on the go, these packets are a convenient way to get your sunscreen protection and insect repellent while in the field.
3) Summer Leather Work Gloves
It's summer so you don't need insulation from the cold, just a great pair of gloves to protect your hands.
4) Glove Powder
Help prevent sweaty palms in your work or rubber gloves. Glove powder keeps your hands dry in the summer heat.
5) Greenlee Beverage Tool
Keep this near your cooler for quick and easy access to a refreshing drink or when you unwind after a long day on the job.
Comments:
Be the first to comment on this blog!
Leave a Comment
Your comment will go through an approval process and may not be visible to the public right away.
Prev
Next