LTL Blog

Lineman's Testing Laboratories of Canada
---
What You Need to Know About Arc Flash Clothing Cleaning
December 11, 2014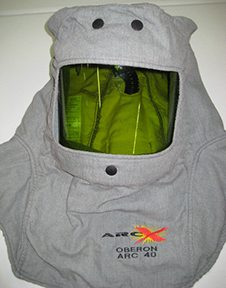 Having the proper PPE and Arc Flash equipment is an important step in ensuring safety measures are in place. Equally important is to ensure that this equipment is properly maintained by regular cleaning, inspection and testing by a certified team with experience in testing and care of PPE.
Did you know that you shouldn't attempt to wash your arc flash clothing at home? The detergent and washing machine can jeopardize the integrity of your gear.
Proper care of your arc flash clothing will:
Minimize fabric degradation

Minimize seam strength loss

Eliminate reflective deterioration

Provide uncompromised thermal protection

Establish a safety rating for each garment

Record and track the safety of each garment

Repair to manufacturer's specifications

Repair in accordance with safety standards

Utilize only Nomex thread

Utilize only OEM fabric, zippers and domes

Restore more apparel to a safe, re-usable state
| | |
| --- | --- |
| BEFORE CLEANING | AFTER CLEANING |
| | |
FR fabrics • what's the difference?
"Keep track of how old your Flame Resistant (FR) clothing is. There are many different FR fabrics in use now, and each has a different lifespan. The general rule of thumb is to own 5 sets of arc flash clothing, with each set being washed and worn once per work week.
Used according to these guidelines, treated 100% cotton (like Westex Indura®) lasts an average of 12 to 16 months, 88/12 cotton and nylon blends last for 18 to 30 months, and 93% Nomex® blends last anywhere from 2-1/2 to 4 years. Check the manufacturer's instructions for more information."*
Arc flash clothing maintenance doesn't have to be complicated. Keep items clean, check them for damage, keep track of how long items have been in active use and send your arc flash protective apparel in for professional cleaning when it is dirty. A good reminder is to send it in, at minimum, every season!
Lineman's Testing Laboratories is staying true to being a one-stop, turnkey utility/electrical solutions provider by adding another essential service – Arc Flash Clothing Cleaning & Repair. With over 56 years in the industry and extensive knowledge in inspecting, cleaning & testing of PPE - your equipment is in good hands with LTL.
Call an LTL Product Specialist today for more information or to book your arc flash apparel cleaning and repair drop-off.
*Source: How to Take Care of Arc Flash Clothing http://www.cableorganizer.com/articles/how-to-take-care-of-arc-flash-clothing.html
Comments:
Ezequiel
Nov. 18, 2016
Way cool! Some extremely valid points! I appreciate you penning this rnwrite-up plus the rest of the site is very good.
Leave a Comment
Your comment will go through an approval process and may not be visible to the public right away.
Prev
Next