LTL Blog

Lineman's Testing Laboratories of Canada
---
Stay Safe With High Visibility Clothing That Meets CSA Standards
March 02, 2016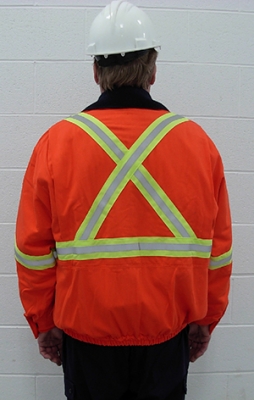 With spring around the corner, more and more workers will be out on the road and visibility becomes a major factor in ensuring worker safety. The CSA Standard Z96-09 (R2014) "High-Visibility Safety Apparel" defines the standards of high-visibility safety clothing for Canadian workers; we highlight some of these steps below.

The 3 Classes of CSA
The CSA lists three classes of garments based on body coverage provided. Each class covers the torso (waist to neck) and/or limbs according to the minimum body coverage areas specified for each class.
Class 1 provides the lowest recognized coverage and good visibility
Class 2 provides moderate body coverage and superior visibility
Class 3 provides the greatest body coverage and visibility under poor light conditions and at great distance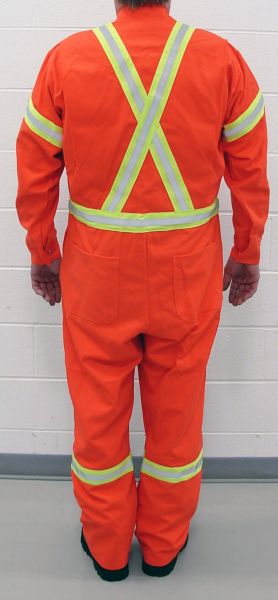 To comply with the CSA Standard, the high visibility apparel should meet the following criteria:
Stripes/bands are to be in a distinctive, standardized pattern:
o A symmetrical "X" on the back extending from the shoulders to the waist.
o Two vertical stripes on the front passing over the shoulders and down to the waist.
o A waist-level horizontal stripe extending entirely around the back to the bottom of the vertical stripes on the front. This horizontal stripe may continue between the front vertical stripes (optional). For Class 3 apparel, stripes/bands encircling both arms and both legs are added.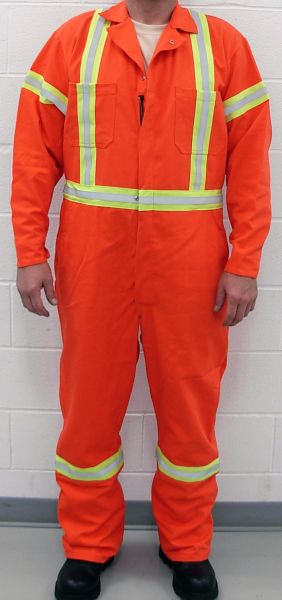 The stripes/bands are to be displayed in a way to ensure that some part of them is visible from all angles around the body (i.e., 360° visibility).
For all classes, the total width of stripes/bands must be at least 50 mm (1.96") throughout. Stripes/bands near the bottom edge of a garment, sleeve or pant leg must be at least 50 mm (1.96") away from the edge.
TIPS
Keep your gear clean. Contaminated or dirty retroreflective materials provide lower visibility.
Purchasers of high visibility apparel should get proof that the materials used and the design of the garment meet the requirements of the CSA Z96-09 (R2014) Standard. This is usually indicated on the garment labels.

For more information about high visibility apparel, please refer to the CSA Z96-09 (R2014), or visit https://www.ccohs.ca/oshanswers/prevention/ppe/high_visibility.html.
---
LTL product specialists are available to assist with any questions on your purchase of high visibility clothing for your next project. For more information or to place an order, contact 800-299-9769 or main@ltl.ca.
Comments:
Be the first to comment on this blog!
Leave a Comment
Your comment will go through an approval process and may not be visible to the public right away.
Prev
Next