LTL Blog

Lineman's Testing Laboratories of Canada
---
In The Bucket: Q&A with Kevin D
January 21, 2015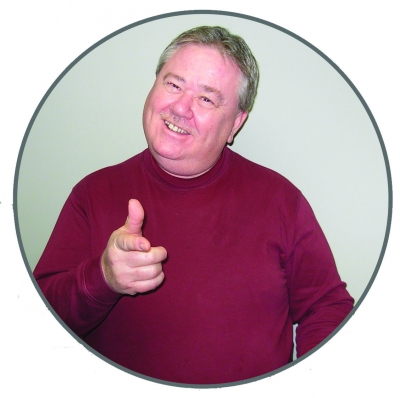 At LTL, we believe there are no silly questions when it comes to your safety. So we have compiled a list of questions we are often asked by our customers to do with insulating rubbers gloves and arc flash protection. The following is the first in a series of Q&As with Kevin Dingeldein of LTL. If you have a question that you would like to submit for In The Bucket, please send an e-mail to msj@ltl.ca or leave a comment below.
Q1: Will my new rubber gloves be electrically tested when I purchase them from you?
A: Yes. As a turnkey service provider, LTL ensures all insulating rubber gloves are tested in our labs prior to shipping them to you, our valued customer. Be leery of suppliers/distributors who rely on manufacturer's proof-test as a tested product.
Q2: How often do I need to test my gloves?
A: To ensure due diligence is met, electrical gloves are to be tested on a regular basis, whether in use or on the shelf. Depending on the province you live in, your gloves should be tested every 90 days to 6 months, and/or as directed by your company policies. Check with your local legislation.
Q3: Where do I send my gloves for testing?
A: Your gloves should be sent to a NAIL-Accredited testing facility to ensure that the technicians testing your gloves are following strict guidelines and adhering to applicable standards. Send your insulting rubber gloves to LTL's NAIL-Accredited testing facility conveniently located in Toronto at 46 Meridian Road, M9W 4Z7 or in Edmonton at 6212 88th Street NW, Edmonton, AB, T6E 2Y9. Call an LTL product specialist for information and pricing, Toronto: 416-742-6911 or Edmonton: 780-434-4911.
Q4: How can I identify my class of glove?
A: Please refer to the ASTM chart below and match the colour code on the chart to that on the glove you are using.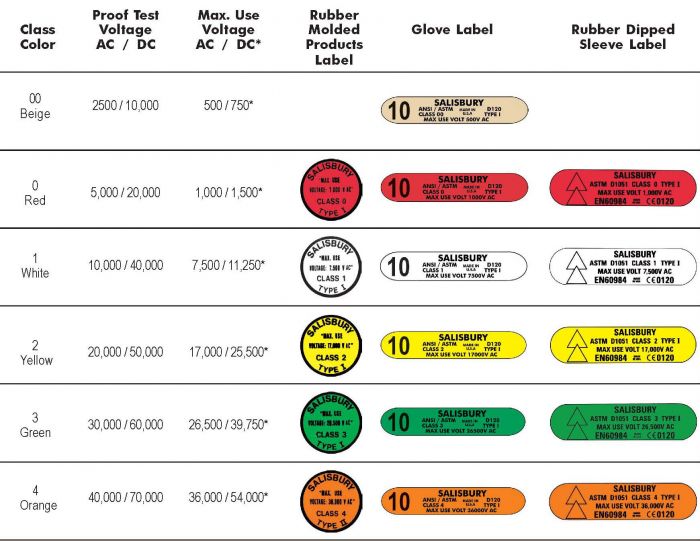 Q5: How do I determine the size of glove I should order?
A: Please refer to our video for How to Choose the Proper Class and Size of Insulating Rubber Glove for a tutorial.
Q6: Do I wear the leather protectors inside or outside of the rubber gloves?
A: Always wear your leather protectors on the outside of your rubber gloves. Leather protectors are worn to protect the integrity of your insulating rubber gloves – to prevent tears, holes and snagging. A 100% cotton or arc-rated glove liner may be worn under your insulating rubber gloves to absorb sweat or to add insulation for warmth.
Q7: How often do I need to replace my leather protectors?
A: Leather protectors should be replaced as soon as you see signs of cracks, holes, tears, loose thread or when the leather protector is contaminated with oils or grease.
Q8: What is the length of the leather protectors in relation to the length of the gloves?
A: Check out the clearance table below for the correct minimum distance between leather protectors and the insulating rubber glove lengths.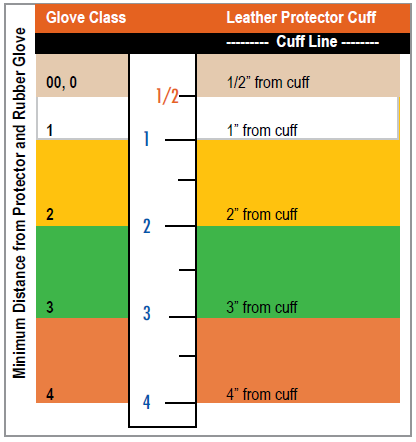 Q9: Do rubber gloves offer arc flash protection?
A: Rubber gloves should be worn as your last line of defense for arc flash protection. You must ensure you use the proper protective clothing required for the task. CSA Z462 mandates that an Arc Flash Risk Assessment be performed to determine the appropriate safety-related work practices, the arc flash boundary, as well as the PPE to be used by personnel working within the arc flash boundary. Consult an LTL product specialist for further information.
Comments:
Be the first to comment on this blog!
Leave a Comment
Your comment will go through an approval process and may not be visible to the public right away.
Prev
Next