LTL Blog

Lineman's Testing Laboratories of Canada
---
Best Practices for Live Line Tool Field Inspection and Testing
November 26, 2013
"All live line tools, rubber gloves and protective equipment must be clean and visually inspected each day prior to use" E&USA Rule 134 (IHSA)
Adding live line tool inspection to your daily safety practices can help protect you against harm from electrical shock while on the job.
WHAT TO LOOK FOR:
Visually inspect the tool for a smooth glossy surface. Check for deep cuts, scratches, nicks,
gouges or signs of bruising or crushing. Pay special attention to the tip or working section of the tool. (Image on right: Broken Pole Stock)

Inspect the surface of the live line tool for contaminants such as dirt, creosote, grease, oil, gas/fuel, moisture or any other foreign material.
​WHAT TO DO:
If contaminated, IEEE recommends you wipe the insulating tool with a clean, absorbent paper towel or a clean, absorbent cloth followed by wiping with a silicone-treated cloth.
​DO NOT USE IF:
Any defects are found on the live line tool surface. The tool should be tagged, removed from service and sent to LTL for repair. (Image below: Pole with dirt and fiberglass wear)
Moisture is present on the inside of the tool. Tracking may occur resulting in reduced insulation integrity or stick failure.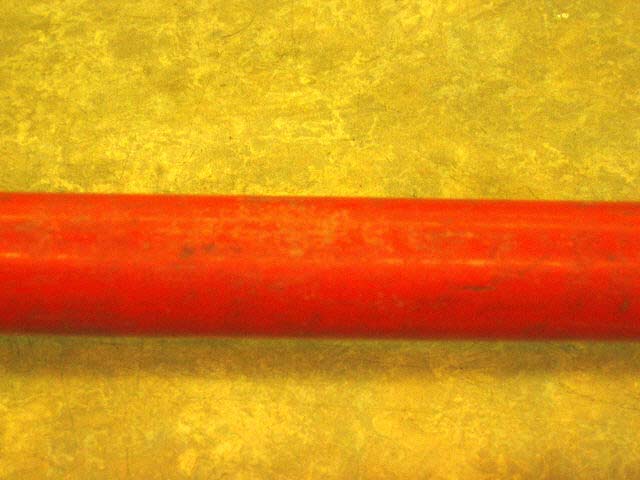 According to IEEE Standard 978-1984 - 4.2 Periodic Inspection and Checking, all insulating tools should be visually inspected and any tools that are damaged should be immediately removed from use and evaluated for repair. Lineman's Testing Laboratories recommends annual laboratory cleaning, inspection, waxing and testing of your fiberglass tools to ensure your safety and to extend the life of your live line tools.
Comments:
Be the first to comment on this blog!
Leave a Comment
Your comment will go through an approval process and may not be visible to the public right away.
Prev
Next