LTL Blog

Lineman's Testing Laboratories of Canada
---
6 Benefits of Using Temporary Access Mats to Protect Your Work Area and Equipment
April 05, 2016
Spring has arrived, and with it comes soft ground and wet working conditions. This makes it difficult for trucks to move around without affecting the surrounding ground/work area. The use of ground protection or temporary access mats are an effective method for minimizing damage to the environment, while protecting your equipment.
There are several types of ground protection mats ― from wood to polyethylene. In today's post, we'll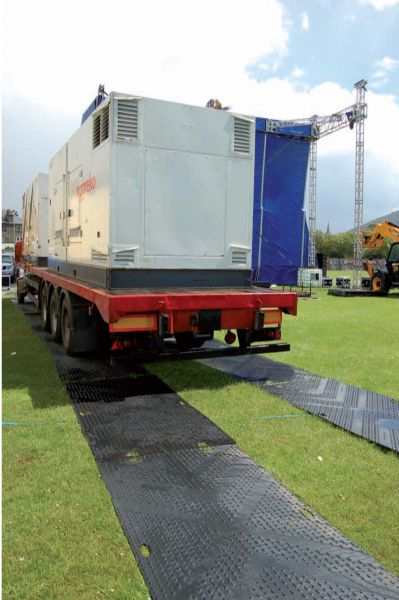 highlight the top six benefits of using polyethylene heavy duty temporary access mats.
1) Protect the ground beneath, and around, the work area - avoiding environmental damage
2) Improve ease of access for large vehicles and equipment, prevent bogged down vehicles
3) Easy to install, weather-proof, water and chemical resistant, usable in sub-zero temperatures
4) Cost-effective as they are re-usable and outlast wood
5) Multiple connection options for different terrain and equipment
6) Avoid health and safety issues due to poor work location
The use of temporary access mats will ensure a smoother, more efficient day on the job.
---
For more information on our various temporary access mats, connectors and how to use them, contact an LTL Product Specialist.
Comments:
Be the first to comment on this blog!
Leave a Comment
Your comment will go through an approval process and may not be visible to the public right away.
Prev
Next