LTL Blog

Lineman's Testing Laboratories of Canada
---
In the Bucket: What you need to know to extend the life of your Transformer
January 16, 2017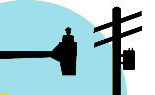 1. Why is it important to maintain your Transformer?
a) Improve reliability – Maintenance ensures the unit is operating as designed to provide safe and reliable service as well as reduced utility impacts.
b) Extend life of an expensive asset – Correctly sized and maintained, the Transformer can last 40 years or more. As well, there is significant cost associated with the replacement of the Transformer in unplanned downtimes.
c) Environmental responsibility – Even though most of the transformer can be recycled at the end of life span, there are environmental impacts that ensue.
2. Why is Transformer oil maintenance necessary?
LTL's Mobile Transformer Oil Regeneration Plant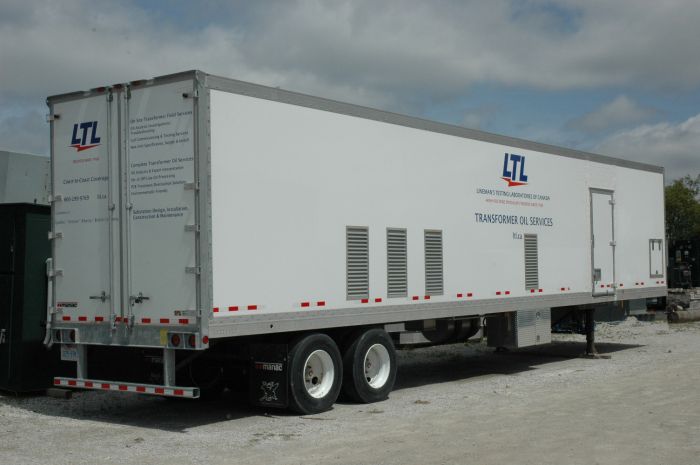 Maintaining your transformer's insulating oil properties helps to ensure the transformer performs according to its original design specification regarding over-voltage, harmonics, heat, and fault current. New and in-service transformers develop and/or have moisture, solid particles, and acidity. If not maintained at acceptable levels, transformer failure and/or drastically reduced transformer life will result. Regular transformer oil testing shows changes which may help predict detrimental changes or imminent failures.
3. What are the benefits of Transformer Oil Regeneration?
Extends Transformer life

Cost savings – less expensive than oil replacement

Restores oil to as new or better condition

Removes moisture from Transformer core and windings

De-sludges Transformer

Slows down degradation of insulation system

Less waste disposal impact on environment
​4. What are the benefits to a mobile transformer oil regeneration system vs a stationary system?
A stationary oil regeneration system is designed for use in an enclosed location which involves transporting the Transformer to and from a Transformer shop or warehouse to the project site. Alternatively, LTL's state-of-the-art ECOIL mobile oil regeneration plant has been designed to connect directly to an on-site transformer, saving customers both time and money.
5. Which transformer related services does LTL offer?
Complete transformer commissioning and transformer testing services

Transformer assemble/disassemble, transportation

Fin replacement

Bushing replacement

Tap changer maintenance, repair and replacement

Oil services (see below)

Painting

New unit specification, supply and installation

Rewind service (shop only)
6. Which transformer oil services does LTL offer?
Mode 60 oil sales and oil removal program

Complete oil sampling with full report (five-way, gas, PCB, furans, water content, oxidation inhibitor, metal particulate, other custom tests)

Degasification

Core dry out

Oil replacement

Mobile Oil Regeneration

Vacuum fill

Disposal unsuitable trans oil

Balancing oxidation inhibitor levels
Transformer Oil Regeneration Plant Processing and Column View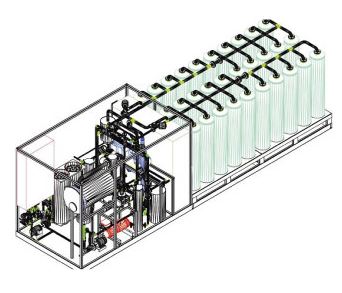 7. What steps does LTL take to determine whether or not there is a problem in the oil quality?
The first step is establishing if remedial action is necessary. This is done through testing of the oil. Trends and changes in oil analysis allow chemists to consider downgrading oil probabilities.
Dielectric breakdown

measures the voltage which the oil will conduct. Many contaminants conduct electricity better than oil therefore lowering the dielectric breakdown voltage

Neutralization/Acid Number testing

indicates the level of acid present in the oil

Interfacial tension tests

point to the presence of polar compounds, which indicate oxidation contaminates or deterioration from the transformer materials, i.e., paint, varnish, paper

Colour testing

indicates the quality, aging, and the presence of contaminants

Testing water presence

as its presence decreases the dielectric breakdown voltage

Dissolved Gas Analysis (DGA):

Analyzing the gasses present in the oil determines if there is a fault such as arcing, corona or overheated connections

Oxidation inhibitor:

quantifies inhibitors which deter effect of oxidation within transformer
If test results indicate remedial action is necessary, predetermined limits are set based on voltage class and KVA rating of the equipment.
This oil regeneration process enables maximum contamination removal from all internal components because the mobile unit polishes oil to a quality that can't be achieved when replacing the oil with new. This saves LTL from having to dispose of any oil, making it a more environmentally friendly option. All inhibitors in the oil which protect against the oxidization of internal components are replaced when using a mobile oil regeneration system, allowing a transformer to perform to its manufacturer design criteria.
8. What is the recommended frequency for maintaining your Transformer/ Substation?
A regular maintenance program allows the transformer oil to be upgraded before accumulation of sludge or other contaminants occurs. LTL offers a yearly maintenance program designed to suit our customers' schedules. This can be independent or contiguous with an Infrared Thermography scan. A timely planned infrared scan can provide the customer with a detailed report of non-compliant or overheating issues and allow for correction, at the time of scheduled maintenance.
Comments:
Sanket
Jul. 16, 2018
Really informative information.
sumanth
Jan. 18, 2017
Thanks for sharing useful information with us rn
Leave a Comment
Your comment will go through an approval process and may not be visible to the public right away.
Prev
Next