News & Events

Lineman's Testing Laboratories of Canada
---
LTL IS PROUD TO STOCK AND SUPPLY THE CSA APPROVED CPI WEDGE TAP CONNECTOR
November 14, 2017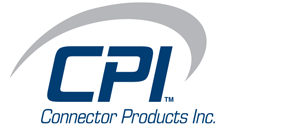 As a leading high voltage electrical safety and utility product and service provider known for its diversified and extensive inventory of quality, brand name tools and equipment, LTL works hard to find products that have been tried, tested and proven to be safe and more efficient when performing tasks while on the job. LTL is pleased to add to its offerings, the stock and supply of Connector Products Inc. ("CPI") products.
The CSA approved CPI wedge tap connector is used by major power utility transmission and distribution systems in North America and throughout the world. It is the only leading wedge system that requires no specialized tooling to install or remove, can be re-used, accommodates a range of wire sizes, and boasts a 50 to 70% faster install over competitor brands. The CPI wedge tap connector eliminates due diligence or compliance issues as there is no need for powder ignited cartridges. Click here for more information on the CPI Wedge Tap Connector.
We look forward to supporting all your needs as we continue to work with CPI to bring you reliable and easy-to-use products! For more information, please contact an LTL Product Specialist
The LTL Team
LTL's team includes industry‐experienced product specialists and customer care representatives, certified journeymen‐linemen by trade who have first‐hand experience using the same tools we supply, electrical engineers and technologists, master electricians, laboratory technicians, and factory-authorized repair technicians.
About CPI
Since 1980, Connector Products Inc. (CPI) has provided electrical connectors for major power utility transmission and distribution systems across North America and throughout the world. CPI company founder developed the wedge style connector over 40 years ago and has contributed to its progress over time. Today, Connector Products offers the only true wedge style bolted connector on the market. In addition to the industry-proven wedge style tap connector, CPI also offers a full line of ground grid connectors, fiber optic OPGW connectors, and hotline tap connectors.
Prev
Next