News & Events

Lineman's Testing Laboratories of Canada
---
LTL IS A MASTER STOCKING DISTRIBUTOR OF ALLIED BOLT PRODUCTS ACROSS CANADA
February 01, 2017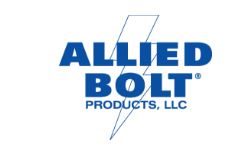 At LTL UTILITY SUPPLY (Division of Lineman's Testing Laboratories of Canada) ("LTL"), we work hard to provide our customers with the latest industry-leading tools and equipment. So we are happy to announce that LTL is officially a master stocking distributor of Allied Bolt Products across Canada!
LTL stocks a variety of Allied Bolt products including earth anchors, poleline hardware, aerial drop hardware, guying & anchor accessories, grounding hardware, fasteners and more. LTL's team includes industry‐experienced inside and outside sales product specialists, including certified journeymen‐linemen by trade who have first‐hand experience using the same tools we supply, degreed business personnel, electrical engineers and technologists, master electricians, laboratory technicians, and factory-authorized repair technicians.
We look forward to supporting all your needs as we welcome Allied Bolt on board! For more information on the line or to learn more, contact an LTL Product Specialist.
About Allied Bolt
Allied Bolt (Referred to as Allied Bolt Products LLC after 2012) provides the highest quality outside plant products. Since inception, the company's commitment to supply consistent, innovative, and reliable products at competitive prices remains unwavering. The company is further committed to the development of new products and ideas that deliver simplified and user-friendly solutions for customers.
Prev
Next