News & Events

Lineman's Testing Laboratories of Canada
---
LTL's NAIL-Accredited High Voltage Testing & Factory-Authorized Equipment Repair Laboratories
July 11, 2017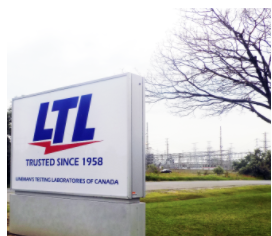 Do you use LTL's testing and repair services to ensure your high voltage personal protective safety equipment and tools are reliable and safe when working in the field? We invite you for a tour of our NAIL accredited lab to see how our trained in-house technicians have been relied on to assess and ensure the integirty of your equipment for nearly 60 years.
Our labs have undergone a rigorous certification process that includes inspection and approval of testing equipment used to ensure all PPE and tools are tested in accordance to applicable standards. We are audited on a regular basis to ensure our technicians are trained and that we continue to follow proper testing procedures as well as maintain detailed procedures manuals and records of all equipment tested.
After each test, an electronic record is kept of what was tested, who performed the test, as well as the date of the test. This record is important to show compliance should an incident occur where a worker is injured. Exercise due diligence -- use a certified high voltage testing laboratory; your life depends on it.
To book your tour, simply email main@ltl.ca. Check out our website at www.ltl.ca to learn more about our laboratory services and value-add equipment programs, or click here for the NAIL website. For questions on product testing or recertification requirements, please contact your local LTL Representative. Visit our blog to find out more about the importance of using an accredited testing lab.
Prev
Next