News & Events

Lineman's Testing Laboratories of Canada
---
LTL is a Full Stocking Distributor of Kri-Tech Products Across Canada
July 14, 2016

Canada's Only Patented Fabric-Based Ground Gradient Mat
Lightweight | Portable | Easy-to-Store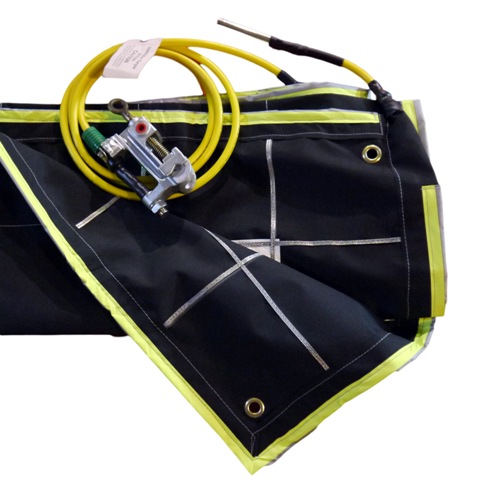 Certified to ASTM F2715-09
Designed and tested to be an effective method of providing portable safety protection for workers who come in contact or have the potential for electrical contact.
The mat creates an equipotential zone for the lineworker to stand on during various energized and de-energized work practices.
Material Composition:
High-ampacity tinned copper braid cable sewn in a grid pattern on to a high-strength flexible membrane. The braid has an inner conductor and a separate outer perimeter conductor for superior protection.
Applications:
When properly applied, use of the Kri-Tech Products Patented Bond Mat allows compliance with section 6.2.6 of CAN/ULC-S801-10 "Standard On Electric Utility Workplace Electrical Safety For Generation, Transmission, and Distribution".
The Kri-Tech Bond Mats provide electrocution protection when field workers are engaged in the following operations:
Making cable terminations on transformers and in cubicles
Opening or closing overhead air breaks
Working on control boxes of regulators, reclosers, capacitors, and pad mounted switches
Protecting workers with booms around power lines
Stringing Operations
Comply with standards when working on overhead power lines
For work on VAC trucks and mobile equipment when operator and equipment require grounding
For product information and ordering, please contact your local LTL Product Specialist.
MB, ON, QC & Maritime Provinces: 800-299-9769, main@ltl.ca
AB, SK, Northern Territories: 800-530-8640, mainab@ltl.ca
Prev
Next