News & Events

Lineman's Testing Laboratories of Canada
---
Happy Holidays from LTL
December 2020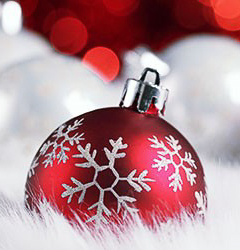 As we approach the end of another year, we wanted to thank you for choosing LTL as your partner for the protection of our electrical workers.
2020 continues to be an unprecedented year as we battle COVID-19. Despite the many challenges, we worked hard to ensure continuity with respect to meeting your product and service requirements.
As you may be aware, many provinces across the country are in various stages, with Toronto and Peel regions in Ontario currently in lockdown. For the protection of our employees and their families, LTL will be closed December 25th, resuming business on Monday, January 4th, 2021.
We ask that you ensure equipment requiring lab services arrive at LTL facilities no later than December 14th. We will do our best to return your equipment by December 24th. Please contact your local LTL Sales Representative for rushes.
We thank you for your continued patronage and look forward to serving you in 2021!
Wishing you and yours a safe and happy holiday season.
~ Robert Burgess & the LTL Team
Prev